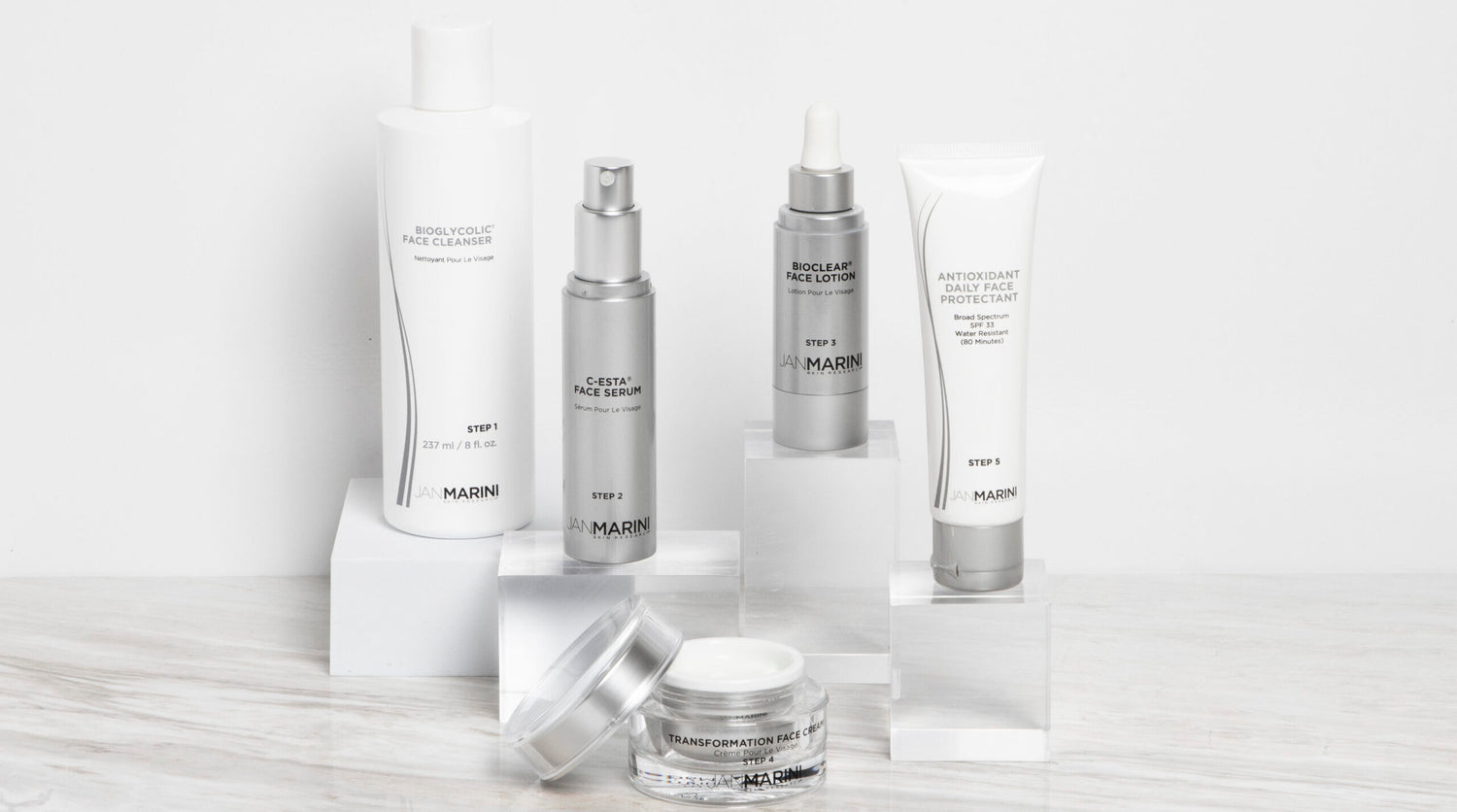 Jan Marini
Jan Marini Skin Research®
Developed by dermatologists, Jan Marini Skin Research® (JMSR) has been pioneering medical-grade skincare since 1994. Our multi-award winning products and systems deliver proven, effective and fast-acting results against a variety of skin concerns including acne, rosacea and unwanted redness, signs of ageing, fine lines, wrinkles, pigmentation and more.

Whether you suffer from redness, hyperpigmentation, aging skin or acne, Jan Marini have a solution for you.